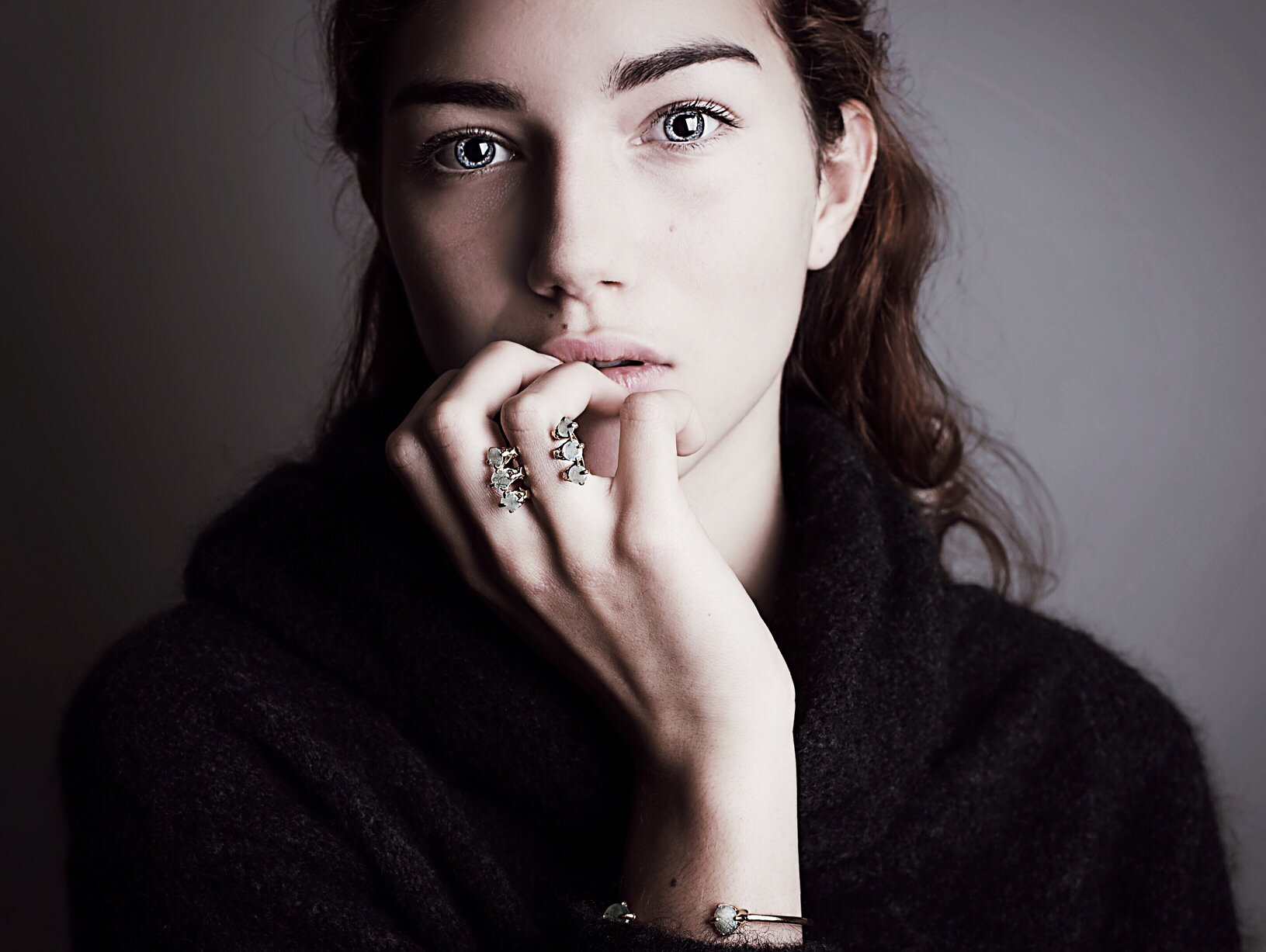 Describe yourself in three words.
Athletic, Determined, Courageous
 Do you have any personal projects going on right now?
My project right now is to finish my studies and to be accepted in scientific studies.
What is your best accomplishment?
My best accomplishment was when I and my team attended to France for a rowing championship.
Who has influenced you the most ?
My family, for sure.
Which form of art you feel the most attracted to?
Writing
Which is your favorite book, movie and hit of the moment? 
Book: "Confessions of Georgia Nicolson" Louise Rennison
Movie: "Les petits mouchoirs" Guillaume Canet
Hit of the moment: "Running with the wolves" Aurora
Which city has inspired you the most and why?
I would have to say Puerto Vallarta (Mexico), it's where I learnt to speak English and Spanish and where I met my best friend. In this place I feel closer to nature,  and it also helps me to open my mind.
How would you describe your style?
I like simplicity, I love to wear jeans and boots. I like to look natural so I never wear make-up.
In which way, do you think jewelry enhances one's personality?
I really like to identify myself with jewelry. I like to wear one piece that I will keep over time, that´s timeless. It's really the piece that represents me and corresponds to my personality.
What does MOHE represent to you?
First of all, Mohe is my sister's brand, and I'm really proud of her, and of all of her work. I think that Mohe enhances women's beauty.
Finally, with which MOHE collection do you feel more identified?
If I had to choose two collections, I will choose for sure Amber collection and Androgynous. There are my favorite ones.