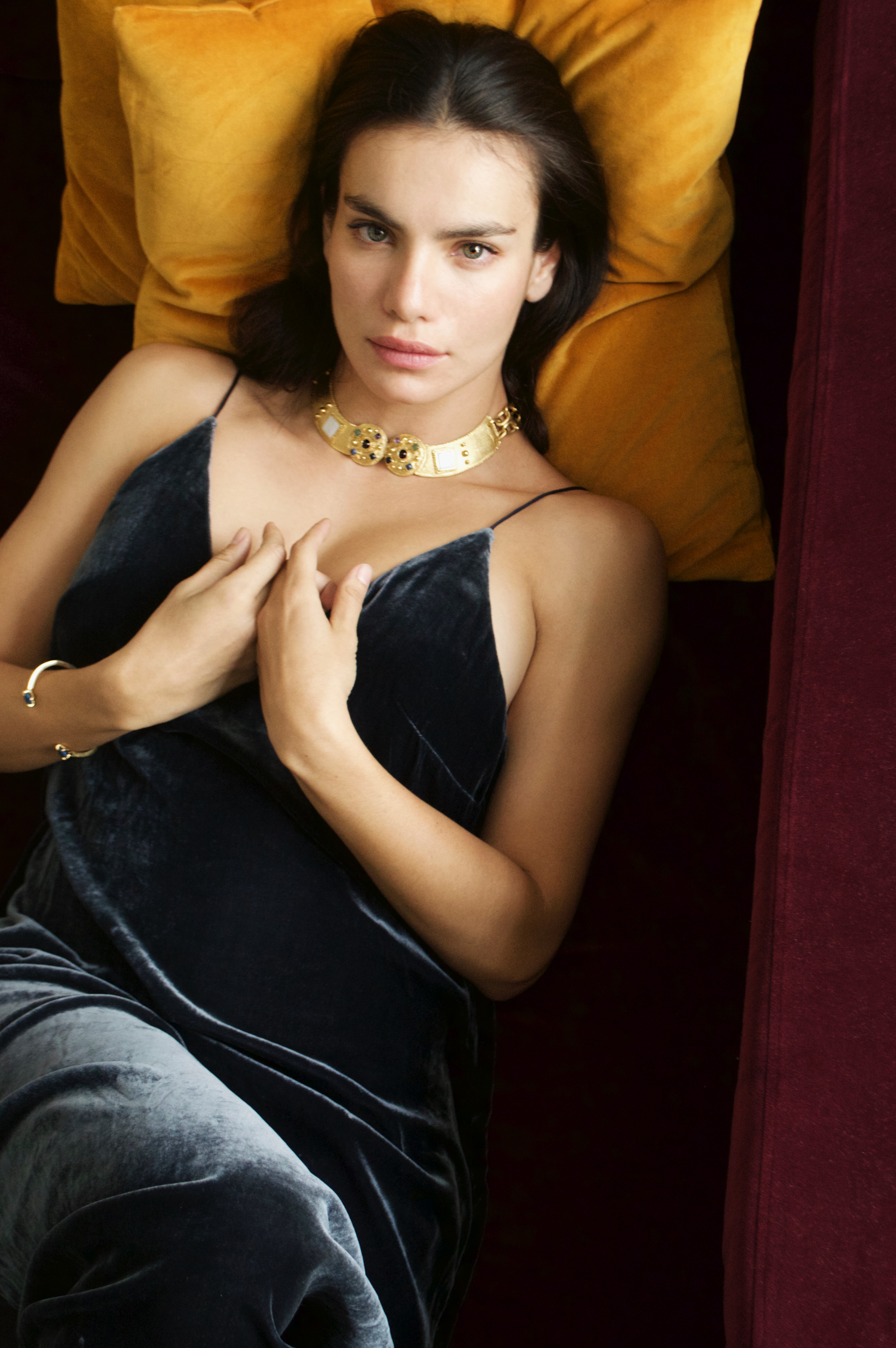 Describe yourself in three words.
Passion, authenticity and a little madness.
Do you have any personal projects going on right now?
I'm training to become a Health and fitness coach.
What is your best accomplishment?
Breathing every morning, being alive and well.
Who has influenced you the most?
My yesterday me.
Which form of art you feel the most attracted to?
Music and theatrical performances.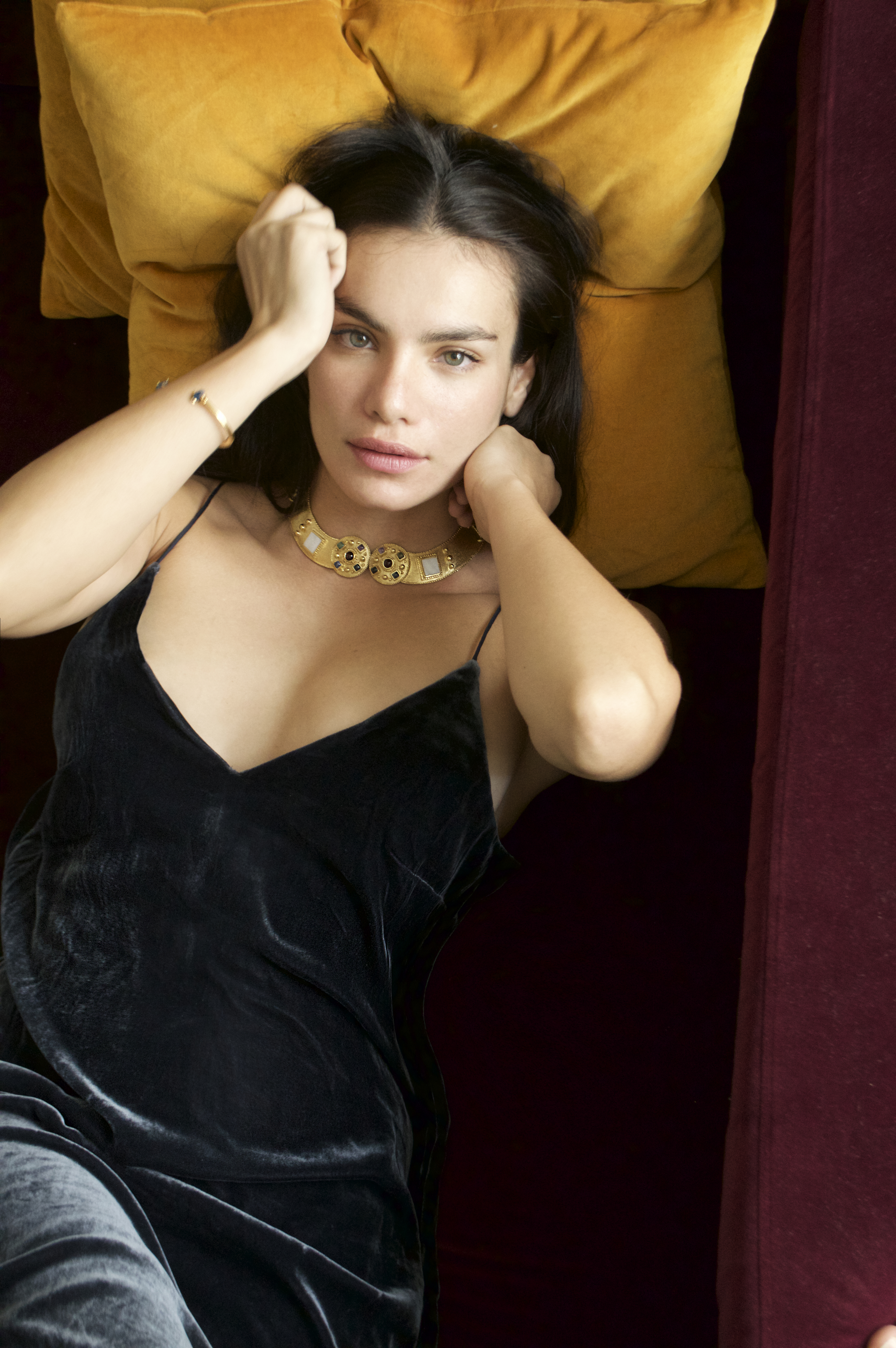 Which is your favorite book, movie and hit of the moment?
"El libro tibetano de la vida y la muerte" Sogyal Rinpoché
"Kill bill vol. 2" Quentin Tarantino
"Bachelorette" Bjork
Which city has inspired you the most and why?
Madrid, I love the fact that there is art everywhere. The food is amazing and the people along with its general culture are very inspiring.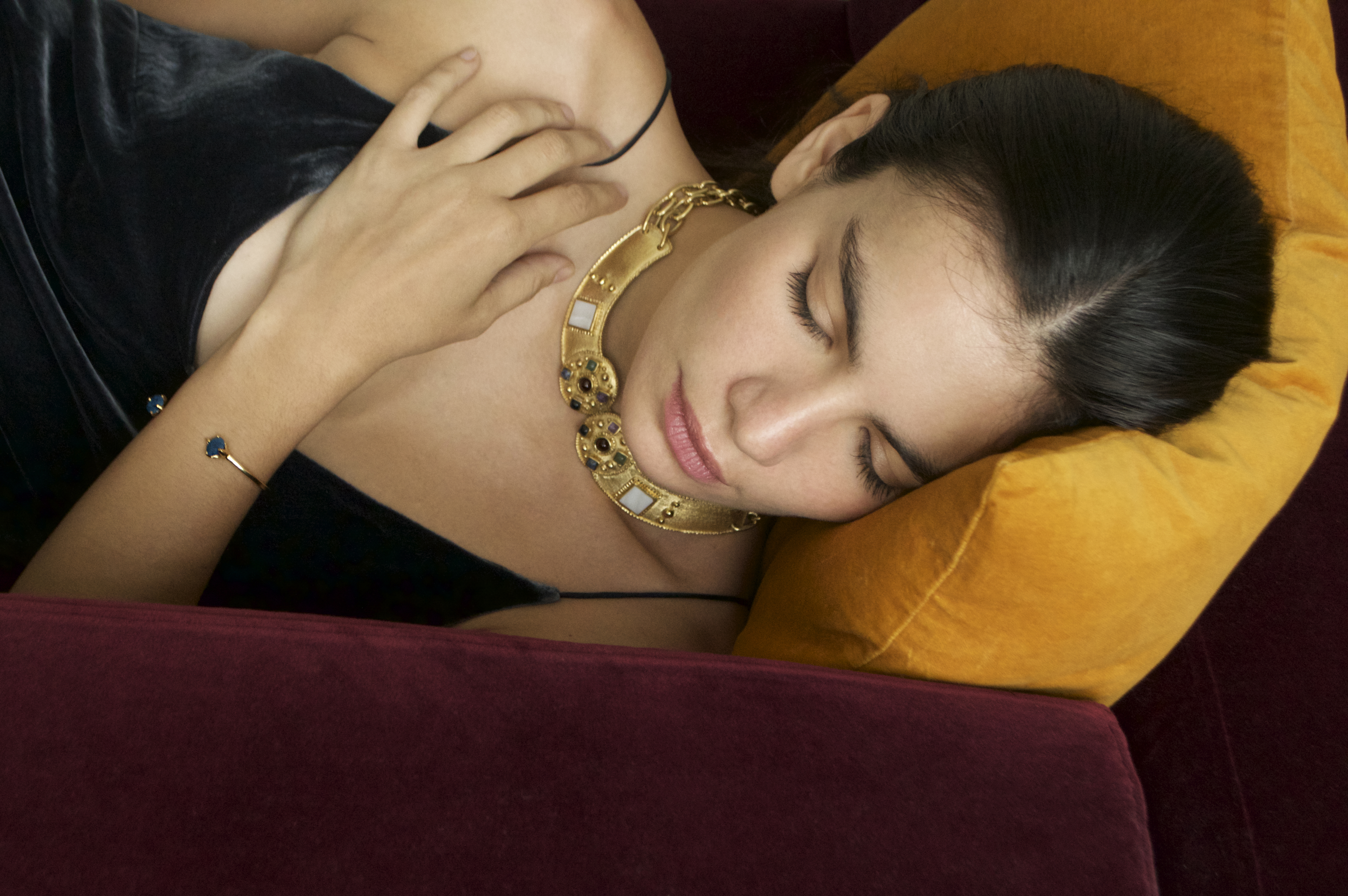 How would you describe your style?
My own.
In which way, do you think jewelry enhances one's personality?
Jewelry is a personality statement only age-less. Fashion comes and goes but jewelry is timeless. Every time you wear a piece you empower the essence that made you feel attracted to it.
What does MOHE represent to you?
Mohe has a very strong presence. Owning a Mohe piece brings up a higher vision of your personality not only to others but to yourself.
With which MOHE collection do you feel more identified and why?
The "Helena" collection being the first one of Mohe represents all the inspiration of the brand. That authenticity is what made me fall in love with the subsequent collections.
What's your opinion about ethical and sustainable fashion?
In a fast moving world where consumerism has become a religion having pieces that are not disposable is an act of responsibility. We must start choosing brands that grow in this type of conscience that looks after the planet. We must have faire trade and make sure that people work in healthy environments. It is a matter of evolving into the right direction; is a matter of assuring a better future for our children.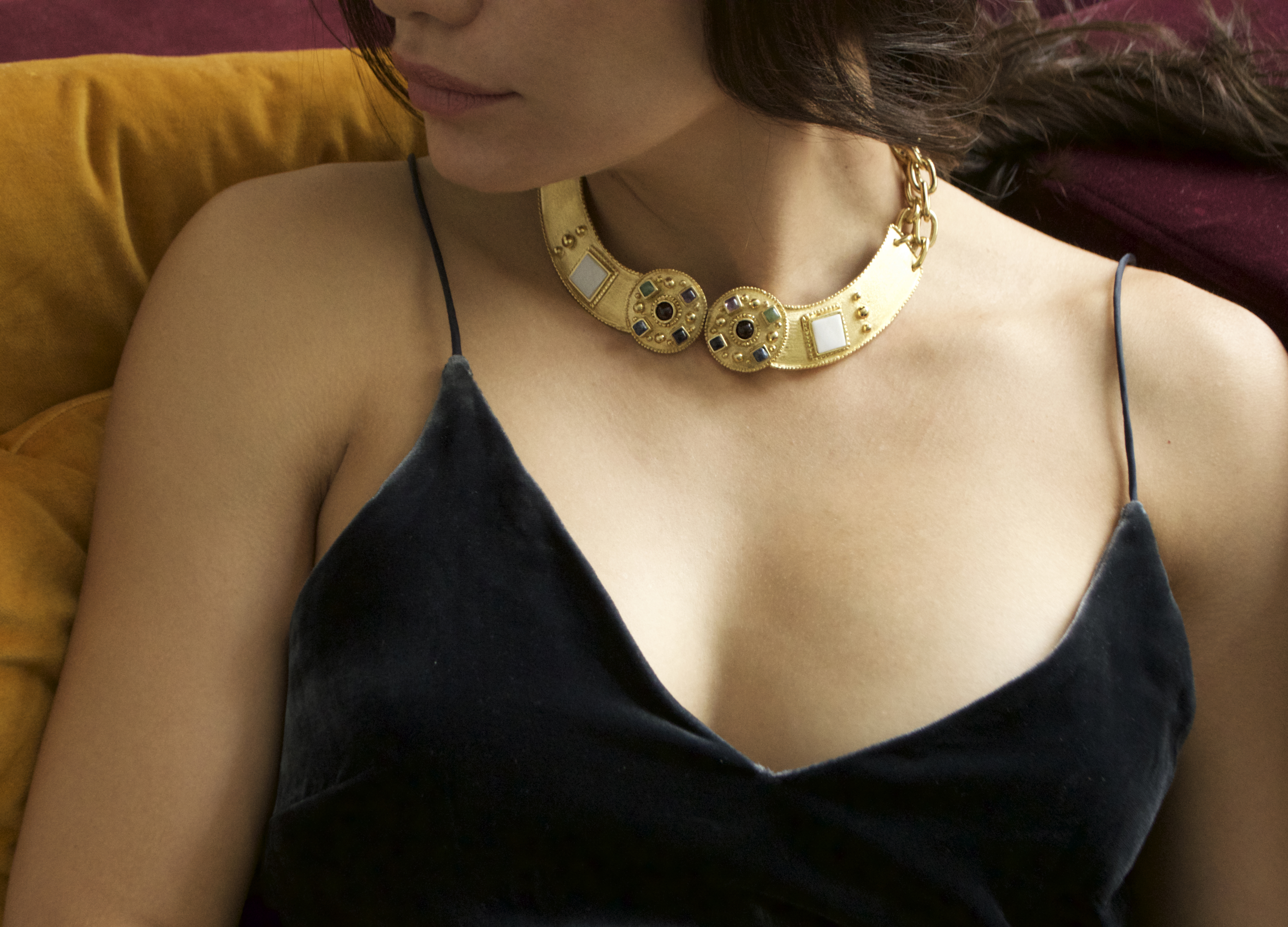 Instagram: Ayari Anaya
All the pictures: Chloé Mohe